Reputation Management
Can Remove Online Complaints
Reputation Management is used by Individuals, Small Businesses, and Larger Corporations across the globe. Online Reputation Management is one of the fastest growing web services today, our firm Reputation Armor has been providing online reputation management for over 9 years (Founded Originally In 2007) and has successfully helped thousands of businesses and individuals control what is found about them online. Reputation Armor is one of the first online reputation management firms that appeared online a few years ago, we have the experience and knowledge to help you build, repair, and maintain a positive online reputation.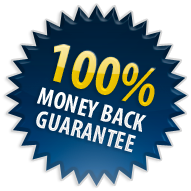 Reputation Management: Is About Controlling What People See About You Online and Managing Web Chatter About Your Business or Name.
Our reputation management campaigns are designed to
control
and remove negative content about you online. We can help you
remove all types of bad information
while boosting the ranking and visibility of
positive information
about your company. Reputation Management is not just for big businesses anymore! Small businesses, individuals, entrepreneurs, online marketers, and others will find that they can benefit from Reputation Management. Below are some ways we can help you.
| | |
| --- | --- |
| | Remove Bad Reviews and Fake Reviews |
| | Bury Bad/Negative Links On Google Search |
| | Remove RipOff Reports From Google! |
| | Fight & Remove Online Defamation |
| | Crisis Management - Positive PR |
| | Remove Images From Google and Blogs |
| | Remove Online Complaints From Search |
| | Remove Your Name From Bad Websites |
| | Mug Shot Removal For Individuals |
| | Build A Positive Online Image Fast |
| | Increase SEO for your business |


Our Reputation Management process is a well balanced mixture of new content creation and promotion of existing positive web properties about you or your business. The goal of Reputation Management is to restructure the way search engines like Google, Yahoo, and Bing, display information or content about your name or business name.

Limited Time Offer For
Individuals & Small Business Campaigns!
Sign-up with us
this month
to take advantage of a $250-$500 discount on our services. Your discount depends on the level of services your "issue" needs.
Example Savings:
1 Ripoff Report Link Buried On Google Search For An Individual $1250.00 - $500.00! Only $750.00! Lowest price guarantee!
We get a lot of calls for
ripoff report removal
and have dealt with de-indexing and removing ripoffreport.com links and other complaint sites many times.


Contact us at 888-627-5339 Today


Some Reputation Management services simply create a dozen new web properties about you or your business, and hope that the new web pages they create bury the bad ones. Sometimes this process works, but it never lasts. The point of Online Reputation Management is to create a permanent lasting change to what is shown about you on search results, not temporarily bury bad links about you. Our reputation management process is permanent and will protect and repair your online reputation for years to come.

By utilizing innovative and advanced search engine manipulation and optimization tactics, we are able to change the landscape of Google and other search engines for your name and keywords related to you and your company. Not only does our Reputation Management service manipulate bad results, it can also eliminate them completely.

Legal Remedies

Our Reputation Management service not only uses the technical side of the industry we also utilize legal remedies that other Reputation Management firms are not savvy with. Hundreds of legal loop holes and laws exist in the united states that help protect you and your business from online defamation and cyber bullying. We use our extensive knowledge of these laws to force the removal of negative content for our clients. In some cases there are no legal remedies that apply, so we turn to our primary focus of technology oriented Reputation Management.
Control Google Results
Its Easy With Reputation Management!

Search Engine Manipulation

By manipulating or changing the way that Google and other search engines display information about you, we can sculpt your online reputation in to a work of positive art. Manipulating search engines is how we hide or bury negative information about you or your business. The process of Reputation Management by Manipulation is complex but easy to explain. Here is how we do it (Short Version): By creating well build positive web pages about you or your business and optimizing the new content with the "infected keywords" (Your Name), while promoting the new pages with search engine friendly marketing tactics, we are able to create pages about you that rank above the bad pages about you. We influence new content and pre-existing content (Links) to rank higher in order to suppress negative content. Reputation Management should be permanent, so we also create a long-lived weekly updating/promotional process that will keep the positive pages about you ranking higher than the negative ones.


Engage Reputation Management

It is easy to start a Reputation Management campaign with us and only takes a few minutes on your part to initiate a full scale reputation management campaign for your name or business. Let our team of Reputation Management experts work for you. By employing our team, you will be using leaders in the field of Reputation Management.
Popular Problems.