How To Remove Ripoff Reports
Our Process For Removal
On this page we discuss how we "remove" ripoff reports from Google and also bury ROR links, thus removing them from the first pages of Google. We will focus mainly on the "bury" technique.
We have been at this removal game for a long time and have fie tuned a process that over time will eliminate the power of Ripoff Report and how it outranks everything else about you. To bury a ripoff report (Remove it) is sometimes called displacement and reverse seo. Reverse SEO is exactly what it sounds like, it is the process of tearing down a links popularity and authority on Google in order to make it rank lower. The goal is to get bad links as deep as possible and at least to page 3 of search results. Most people never even leave the 1st page, how low do you go??
All of the methods we use will not be disclosed entirely here because we consider them trade secrets. If we gave away everything we knew we would not be in business long. After doing this for 9 years we hope to last a few more.
Using New Content To Bury A RipOff Report

Creating new content like websites, blogs, and social media accounts for your name or business name is always in the plan. We usually create 3 or 4 static domains like yourname.com, your-name.com, yourname.net and get these sites full of content that will rank well for your name. It is important not to build too many static sites like this as Google will catch on and ignore a lot of them. We then create multiple free social media accounts and actively use them daily on your behalf, while lightly cross posting content to these accounts and linking them to your primary domain names.
Using Existing Content/Pages To Bury A RipOff Report

Yes that's right all of those pages that already exist online about you or your business that rank below the ripoff report all make powerful ammunition to help fight the battle. We will perform offsite SEO tactics to these domains and pages to push them above the ROR links. If we gain access to the page to alter the content we will refresh the content periodically to show Google the page is active and a worthy link to rank higher.

Press Releases

We use press releases and distribution channels to flood the internet and Blogosphere with new content and outbound links to new content about your name or business.
Blog Posts - Reviews

Utilizing a blog network with over 30,000 niche blogs we can feature your name and business on many high authority blogs and obtain search engine friendly links that will help support and push up good content about you.
Sometime we might get sneaky and ENTER THE GREY.

There is white hat SEO, Black hat SEO, and Grey, a sort of in-between the two. We use any white hat tactics and we know all of the blackhat tactics. Some firm dabble with friendly tricks like parasite hosting to get some great pages about you to rank high on Google. We know all the tricks! We only use safe and legal tricks and tactics for our clients. We want to keep your name professional and never use any technique that would harm your business, website, or reputation.
< Go Back To Delete RipOff Reports Page 1
Also See:
Can I Sue Ripoff Report. Sure you can try to sue anyone you want, the question should be is it worth your time and effort to try and sue RipOffReport.com, and do you have a chance at the case being ruled in your favor. Many have tried to sue them and many have failed. They are on the ball and will fight to keep 1 single report on the site purely on principle. They have plenty of money! Here is a page linking to all of the lawsuits against RipOff Report we could find information on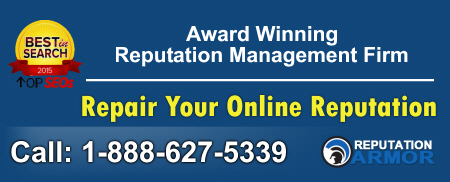 Our team is very willing to help you in anyway and can work with almost ANY budget - we do this as a business and this is all we do for our clients, remove negative content, it is what we know best and we are good at it. Contact us today and talk to one of us. We are not a huge company and might even talk to you while we are picking up our kids from School! We are down to earth and always ready to talk - day or night!