For Your Business
Reputation Management For Your Business
Business Reputation Management. Your business reputation matters! In this day and age your reputation can cause your business to succeed or fail. Many companies spend thousands even millions of dollars to advertise yearly to get customers, but spend nothing on building and keeping their online reputation in check.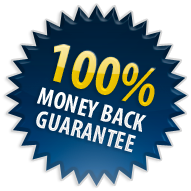 Business Services: Removal of negative links, reviews, complaints and more!
Our business reputation management service revolves around removing negative content about your business from search engines and the internet completely, or from top search results. If there is something negative about your business or brand online that you do not like, we can help you! Recent developments in online content removal methods have enabled us to help you completely
remove ripoff report links
from Google 100%. We have also added
DMCA takedown services
to our service list, to help fight copyright infringement and developed an "a la carte" service menu where you can order a specific single service like a wordpress site build, installation and SEO implementation.
| | |
| --- | --- |
| | Remove Ripoff Reports about your business |
| | Negative Press/News Removal. |
| | Remove ComplaintsBoard Reviews |
| | Have Your Name Removed From Blogs |
| | Google Business Review Management |
| | Remove Fake Reviews From Review Site Like Yelp |
| | Have Complaints Removed From The Web |
| | Remove Online Defamation & Lies |


The Internet has become an important social media tool, giving people (consumers) the power to speak their minds whenever, however and wherever they want through blogging, forums, facebook, chat rooms, complaint portals, social sites, video sharing sites and other social tools. These are some of the ways disgruntled customers can and do post their complaints, but these tools if used properly, give you a chance to fight back and reclaim your positive image. Reputation Armor uses these same types of tools and websites to publicize the positive attributes/information about your company and to create a positive internet presence that will overpower and bury the negative. Our clients care about their reputation, and they are savvy businesses who know that maintaining a good reputation is paramount.

For a limited time only! We will be extending a sign-up discount of $500 for all small businesses. This is for locally owned small business only and does not apply to larger internet firms or businesses with over 10 Employees. If you are a real estate agent, a dentist, a small car lot, a loan officer, small law firm, retail or mom & pop shop etc. - This discount is for you! Offer Expires Feb. 25th 2016 - Act Now.
1-888-627-5339


The adage that one disgruntled customer only tells a few of their friends, is outdated. Today one disgruntled customer can tell literally tens-of-thousands of potential customers about their challenges with you or your business, in one single posting. In today's internet society it's critical to be proactive about your business reputation. Even your business competitors can use today's technology to make false claims and statements in an attempt (usually a successful one) to weaken and tarnish your online business reputation.
One highly visible negative review, complaint, or listing online can and will hurt your business. It is extremely important to deal with these negative listings before they spread, multiply, and take over your reputation.

When consumers look for a business or want information on a business their first act is normally to do a search on that business name on Google and see what pops up. If something bad or negative about your company pops up, then you most likely will lose this potential customer.

Our Service Is 100% Guaranteed

Dedicated Account Manager Assigned To You and Your Campaign

Fast Track Reputation Repair - We can start today!

You can be involved with the process or we can do it all

You own all the content we build and any web properties we create for you


Our powerful Reputation Management campaigns will help eliminate bad reviews and online complaints about your business. Our Reputation Management service is search engine friendly and will never harm the ranking of your business website. Research shows that a reputation management campaign when executed properly will also help increase your websites natural ranking within Google. Reputation Management will help increase your businesses online popularity while displacing negative mentions of your name.
.