Reputation Management Service
By Reputation Armor
When your name or business is attacked online your Reputation suffers, and when your Reputation suffers, your profits decline. Reputation Armor will fight to keep negative statements and feedback about you or your company out of public view by utilizing cutting edge Reputation Management Techniques. Our Reputation Management Services are backed by our 16+ years of search engine optimization and internet content law experience.

Launch a Positive Image Campaign
Reputation Armor has a full staff of reputation management experts, online marketing experts, programmers, web developers, and search engine experts that can create a positive image campaign for you or your company.

Remove Online Complaints

Common Problem Sites
Reputation Armor has successfully helped clients with complaints from common problem sites like those found below.
Choose a link to learn more: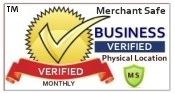 One highly visible negative review, complaint, or defamation online can and will hurt your business. It is extremely important to deal with these negative listings before they spread, multiply, and take over your reputation.
Effective Reputation Management
Real Reputation Management starts with real results. Our Reputation Management service is backed by over 12 years of search engine optimization and internet marketing experience.
We have helped hundreds if not thousands of businesses with our Reputation Management Service.
If they Google your name or company name What Will they Find? Find out what others see when they search your name on Google. Don't forget to search images also!
Remove Rip Off Reports & complaints from the top of search results that appear under your business name, with Business Reputation Management.
[ Learn More ]

Remove Rip Off Report complaints from the top of search results. Reputation Armor has years of experience in dealing with Rip Off Reports.
[ Learn More ]
Remove Complaints and Negative Posts from the top of search results. Bury negative links and complaints with our Reputation Management Service.
[ Learn More ]
Search Engine Optimization
Increase your organic search engine visibility. Our team of SEO experts can increase your ranking.
[ Learn More ]